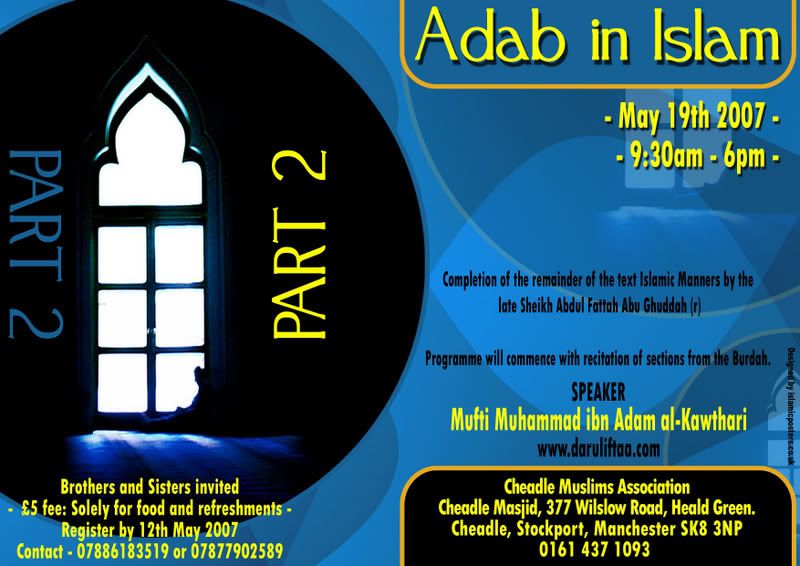 Click above poster to
enlarge
JazakhumAllahu khairun to the organisers and
Mufti Muhammad
for an enlightening part 2 to the course. May Allah (سبحانه وتعالى) reward them in this life and raise their rank in the akhirra Ameen.
May He (سبحانه وتعالى) give all of those that attended both parts the tawfiq to implement what they learnt and become role models through their adaab. May we all continue to seek knowledge, strive in the path of Allah, and solely implement these adaab for the sake of Allah alone, inviting and guiding others to Islam through the beauty of our character, inshaAllah. May Allah forgive us all and purify us.
Ameen.
NB:
If you attended the course, please leave feedback
comments
(on what you thought of it) on this post. JazakhumAllahu khairun.